L'Álfheim
Frontenac, Estrie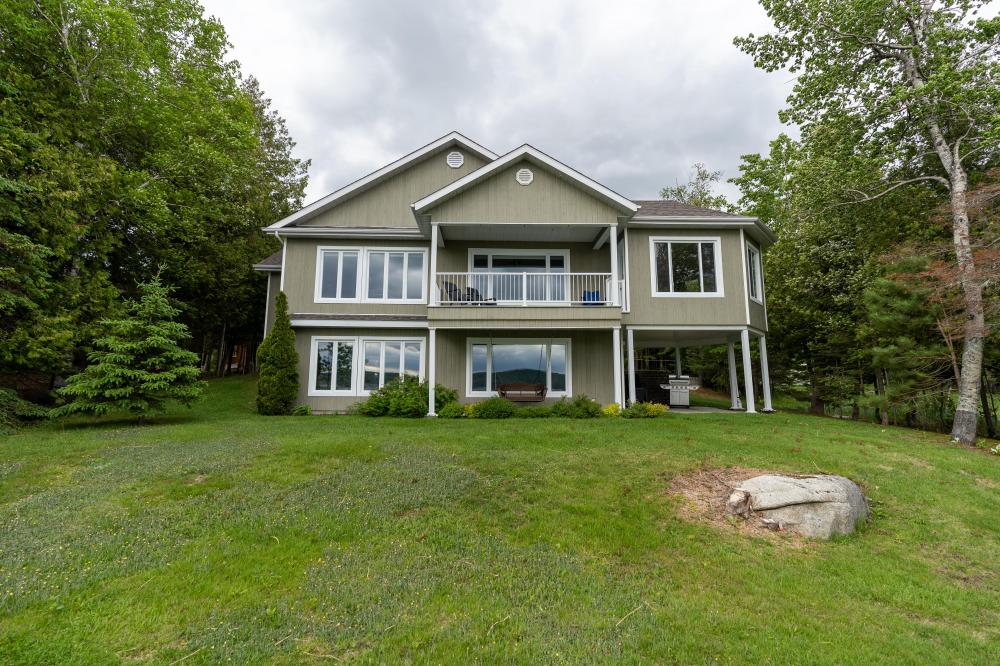 Tarifs
2021 High seaon rate : 575,00$* (minimum 2 nights)
2021 Low season rate : 525,00$*
* Rate before taxes, may vary according to length of stay and amount of people.
L'Álfheim
lueurs dansantes
attisent le crépuscule
lucioles ou feux follets?
Un chalet aux accents scandinaves. Dans la mythologie ancienne nordique, on retrouve des êtres lumineux, des esprits de l'air qui guident les humains vers différents aspects du bien : on les nomme les alfes. On les dit plus beaux que le soleil, plus brillants que les étoiles. L'Álfheim désigne leur demeure.
Ce chalet représente la finesse, le juste équilibre et l'harmonie avec la nature. Posé délicatement sur les berges du lac, il inspire une ambiance douce et zen par la pureté de son aménagement. Sur ses murs, les toiles d'une artiste locale, Wynne Parkin, ajoutent quelques touches de couleurs à ce décor serein et épuré.
Convivial, il permettra d'accueillir jusqu'à 10 personnes confortablement pour des rencontres entre proches.
Situé dans un environnement intime et naturel, l'Álfheim offre un cadre idéal pour observer la lueur du soleil se perdre dans les vagues à la fin d'une journée revigorante.
Établissement no 304603
Caractéristiques
Smoking

No

Connexion WIFI

Yes

Breakfast included

No

Check-in Hour

17:00

Departure

10:00

Max person

10

Bedrooms

3

Bathrooms

2

Small bed

2

Queen bed

1

King bed

1

Sofa bed

3
Inclusions
Swing
Chaises longues
Patio Table and Chairs
Ventilateur
Bath
Chaises adirondack
Exterior fireplaec
Dishwasher
TV
Kitchen
Refrigerator
Microwave
Pedalo
BBq
Washer / Dryer
Salon
Coffee maker
Apple TV
Balcon
BBQ
Washroom
NEARBY ACTIVITIES AND ATTRACTIONS
GET 10% OFF WHEN YOU BOOK FOR 3 NIGHTS