Asgard
Saint-Romain, Estrie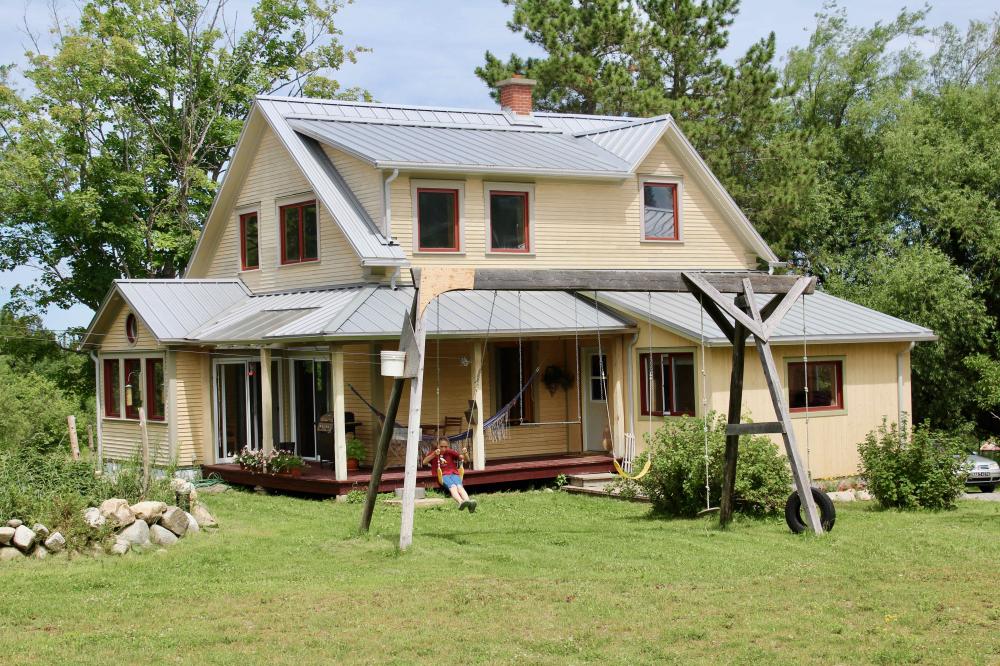 Tarifs
Rate : 325,00$* (minimum 2 nights)
* Rate before taxes, may vary according to length of stay and amount of people.
Asgard
L'horloge compte à rebours
s'enchaînent les tours
de corde à sauter
Un chalet chaleureux qui fait retrouver son coeur d'enfant. Le bâtiment ancestral hébergeait jadis une école de rang : ses murs semblent encore imbibés de rires et de boutades.
Dans les mains minutieuses d'un ébéniste et avec l'oeil créatif d'une artiste, pendant 15 ans il a été remanié, fignolé, aménagé et décoré tout en conservant son cachet d'antan. Des plafonds hauts, des fenêtres nombreuses et une finition authentique s'additionnent pour créer une atmosphère conviviale.
Vous souhaitez un séjour pétillant? Avec son grand terrain, un lac baignable, un pédalo, des balançoires et un rond à feu, impossible de s'ennuyer!

Établissement no 305391
Caractéristiques
Smoking

No

Connexion WIFI

Yes

Check-in Hour

17h00

Departure

10h00

Inc person

9

Bedrooms

3

Bathrooms

2

Small bed

1

Queen bed

1

King bed

1

Sofa bed

2
Inclusions
Bouilloire
Patio Table and Chairs
Swing
BBQ
Bath
Shower
Coffee maker
Refrigerator
Office
Wood stove
Dishwasher
Washer / Dryer
Pedalo
Extorior table
Hair dryer
Exterior fireplaec
Vestes de flotaison
Grille-pain
Hamac
Sauna
NEARBY ACTIVITIES AND ATTRACTIONS
Réservez dès maitenant pour profiter de nos rabais sur nos forfaits